Work from Home or Office?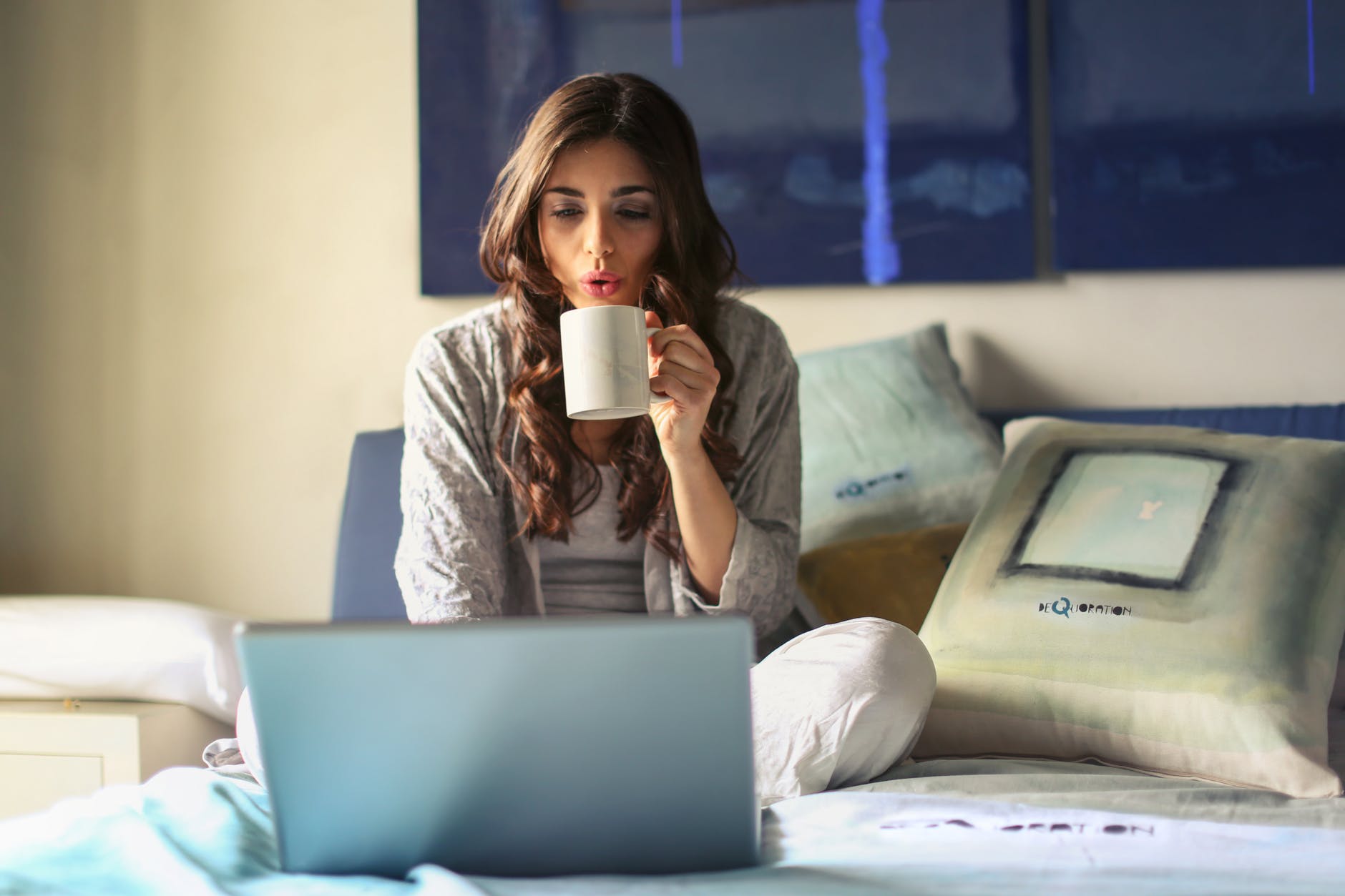 If you have a skill and want to launch out selling it to the world, one of the questions that may be bugging your mind is: should I rent an office or work from home? This is among the many relevant questions any serious-minded person that wants to start a business should ask at the onset. Many people made mistakes that lead to waste of their startup capital because they got the wrong answer to the question and many put a cap on their potentials for increase and expansion because they also got the wrong answer to this question. On Career Exploits this week, I want to help you answer the question.
---
You Need a Work station!
You are considering whether you should work from home or office primarily because you are a freelancer or business owner who has deadlines to meet and you are considering the best possible place to stay to ensure you work at your best in delivering excellent jobs in record time.
It's also possible that you have a business that requires interactions with your clients and you are wondering the right place to interact with them—negotiate and deliver your service.
As you try to make a choice of the appropriate work station, the focus here is not where you can flex or show off or save money but where you will be best positioned to deliver at your best.
In simple terms, the most suitable place for you to work from depends on your personality, where you can work best and cost. Let me explain.
If you are the kind of person that can't work at home without going to and fro your pot every 2 hours, or trying to 'take a little nap' in between work, working from home may be a bad idea.
You need to get out of your house and locate a workspace that will force you to stick with the typical schedule of a hired staff in your own company. That's how you will be able to work at your best!
Once you leave home, you either get your own office, a co-working space or shared office where you can work from.
However, if you find working in public place distracting, working in a co-working space may not be the best choice for you. If you also don't have the means to pay for an office space, you can't get YOUR office to work from.
In fact, if you are just starting out with a little budget, paying for an office space may not be a smart economic choice. So, you are essentially left with trying to figure out how best to work from your home or in a co-working space.
Getting an Office Should be a Necessity
Just before you rush off to rent an office, let me share something with you. I don't believe in getting an office for the purpose of flexing or so you can sit there and be acting CEO. That's being very childish.
I have also heard the gospel on branding and packing and why you should get an office for your company image. Some people even claim that you will be able to command higher fees when you have an office. I don't believe such crap!
Why I will pay you more money for your service is not because of your office spaces, but because of what you are offering. Learn how to package irresistible offers; not intimidate weak people with an office. Besides, there are not many gullible people that will be swayed by that!
I am not disputing the fact that you need an office, but know that many people are paying for office spaces which that are barely able to pay and remain profitable. In short, they work to pay their landlord with very little to go home with.
You should get an office primarily because 'your hustle' has reached the level where you need an office space where clients need to come and meet you or from where you need to serve your customers. Then, you should be sure that what you gain in having an office is far more than your profit, otherwise, your rent will amount to wasteful spending.
So, by the time you are paying for office space, you should have thought through your business in a way that you know for certain that paying NX,000 for rent will enable you to save NY,000 and even make some NZ,000. If you can't see that clearly, chances are that you are getting an office space prematurely. You are likely to be wasting money.
As a business owner, you don't spend money because you have it but because you can see clearly how that expense will become an investment for you.
Therefore, if you are just starting out in business selling your SKILLS, getting an office is not the first step. Getting clients is and you don't necessarily need an office to do that.
For the sake of formality and correspondence, you can just get an office address, work from home, your school hostel or library. Then, when someone NEEDS to see you in your office, you go and meet him either in the place of your office address or at an eatery.
This can work for you whether you are offering services or selling products. Instead of getting people to come to your office to buy your fabrics, as an example, you can take it to them wherever they are.
Nwanne, you don't need an office to braid hairs, start a writing or design business. You can start by staying in front of someone's shop, directing people to your house or hostel or sharing an office with someone. What you need more than an office is simply skills and ability to deliver excellent jobs.
Once you have that settled, stick with that confam delivery and people won't mind where you are located when they get what they want from you. Hope you get the point.
If Renting an Office is Not Economical
So, if it doesn't make economic sense to rent an office space for your business, here is what you can do: find a way to make do with your house by converting it into an office. That's how many big business people started.
Train yourself to be able to work seriously from home and deliver on your promise to your target audience. You can also look for a friend you can work from his office.
If you can shift the bulk of your work to night time when you will have minimal distraction and be able to deliver on time. Just find a way around ensuring that you deliver on what really matters in your business.
I know that we are differently wired but the only motivation I need to stay awake and deliver on client's job is that I know that pepper go drop once I am done and I don't want to tarnish my image with making promises and not keeping them.
Once that's settled, sleep will clear from my eyes and movies can wait until I am done. No bed can drag me to it and I don't have any covenant with foods that I must eat. Snacks, fruits and water are my best companions. So, maybe a revisit to your motivation can prove useful.
An office is Not Just a Structure
When I was serving as comps member, my office was in the staff room of the Community Secondary School, Kabo, Kano State. Once the school dismissed by 2pm, the school was like a cemetery—very quiet. I did my voice recording inside the room, wrote and designed websites there.
The audios for the book, Choose Your Husband, were all recorded there. By 5PM, I'd leave the school to one phone charging spot in the village where we charge phone, I would stay there till 9pm. Because the MTN network in that village was bad, when I come to town to use Glo for a strong network, I stay at the mechanic section of either the filling station in front of BUK or beside NYSC Sec along Gwarzo Road, Kano.
I just worked from anywhere I can get a power source and strong internet connection because my 99% of my work is computer and internet-based. Even if you take me to into a hole, provided you send food, network and my laptop there, I would still be fine.
When I had to register Fratee Media, the lady at CAC asked me for my office, and without trying to be funny, I told her, "Wherever I can power my laptop and get strong Internet connection" she laughed and asked me to be serious. But was am serious till today. You don't have to insist on getting an office first to take your business serious. Just improvise my friend!
I have worked from bet shops for almost one week when I had to stay in my home town for weeks before settling down in Enugu. All I did was just to block my ears with earphone, face my laptop and stand up every four hours to stretch legs. I designed tsurenotes.com website in a bet shop. I designed chikawrites.com inside BUK library. I published, printed & delivered "Prayer the Force of Breakthrough" between BUK library, in that a bet shop.
I finished up edithohaja.com inside a tailor's shop last Christmas. My emphasis is that you don't have any limitations for real. You can start from anywhere and grow to office.
Last year, Fratee Media printed a jotter for my friend's wedding & when her colleague saw it, she wanted us to do hers. So, she asked to come to my office but my friend told her that I don't have any. I was even based in in Kano then. So, when I came to Enugu, I went to her office we delivered & got paid.
People have asked me why I carry a school bag all the time. It's because 99.99% are done from my laptop & we make more profit than some who have big office. When it becomes NECESSARY, we will get an office, but for now, my parlour and dinning are too big that I am considering turning them to an office.
Don't get it twisted o. I have a work station and it's not my house. There is a part of  Enugu where light no dey blink for up to 30 minutes. Between Nov 2, 2019 till today, that has been my work station.
On a typical day, I am seated there by 9am and by 8.pm, I shut down, strap my laptop on my back and be on my way home. I use that place not because I don't have the discipline to work from home but because as far as my work is concerned, power is the next priority after having my laptop. So, you can just get a work station so you don't disappoint clients because of NEPA.
In fact, like we were told in secondary school business studies an office is any place where clerical activities happen takes place. Anywhere you can do this is your office, not necessarily n office with leader chairs and AC.
Nigerian Entrepreneurs That Started From Home
It's not only online business that you can run from home. I interviewed a lady some years who was squatting with her friends in a room and started her fashion design from that same room.
As at 2016 when I interviewed her, she has a big office with a fashion school attached to her business. It was an emotional interview which spoke to me DIRECTLY. If she could start her fashion school in a room she was squatting in, think about how to start your kind of business from your little corner.
The name of the woman is Adiel, the CEO of PABV Concepts. She started her fashion design business ia room she was squatting with 7 other ladies. I guess her story inspired me to the not to get trapped by lack of 'office'.
You can read her full story for FREE here.
Similarly, Osiso Oghne was making cool money while in school because she worked from her hostel. She brained her anytime of the day without having an office.
Tobiloba Ige made at least 30k monthly as student working from her room as a student and still emerged first class. She simply acquired a skill, got a sewing machine into her room and worked from there!
The point I making is this…
Where you choose to work from depends largely on your personality, your budget and what you want to achieve. You can work from home, office, co-working space or even along the road. Don't feel pressured to get an office when it is not necessary. Don't keep working from home when you should have an office space. When you can't rent an office space, just get an office address for correspondence and work from where it is most convenient for you. That's how to roll!
---
You can read more of this kind of post on our Career Exploits, every Tuesday. For quick tips we share with youths every Tuesday, follow us on Facebook, Twitter, Instagram, and Linkedin @BrojidWorld