Before You Call Me a Biochemist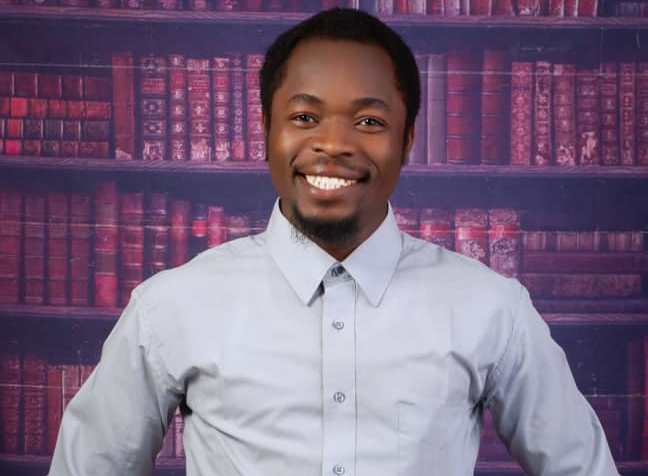 Sometime last year, I entered a bus at Eastern Shop in Enugu and saw an old school mate and immediately he called out to me, "The biochemist!"
Momentarily, I was taken aback because I can't remember anybody addressing me as a biochemist in the last five years.
Please don't get it twisted. I'm not denying being a biochemist. If you read the blurb of any of my books, you will find that I boldly write "Joseph 'Brojid' Dinwoke, a University of Nigeria trained biochemist…"
However, I have grown past just being a trained biochemist. I have developed competencies that have empowered me to serve as a media partner for you, your organization and not just a biochemist.
While I studied biochemistry, I knew deep down in my heart that I may never use my knowledge of biochemistry on a professional level; so I seized every opportunity I got to acquire media skills and refine my raw talents. The result is that by the time I was graduating, I had served as editor of two campus magazines, started my blog which has grown to what you have as brojid.com, written feature story that made it to the cover of The Sun newspapers' Education Review.
From there, I zoomed off to National Broadcast Academy, Lagos for professional training in Radio Production. My goal in broadcasting was not to talk on radio; I just wanted to create content for those that want to talk. That's my strength! Talking on radio was an accident that happened when I got to Radio Nigeria and I was told that in FM stations, the Producer and Presenters duties are rolled in one.
So I faced it until I started producing and presenting my own programme. Since my training, I have had at least three years of broadcasting experience from both Radio Nigeria's Voice FM, RayPower FM and Lion FM in radio reporting, radio show scripting, production and presenting.
To get properly equipped to do a good job of media, marketing and web I took courses, watched tutorials and read books that armed me with Web & Graphic Design Skills, Audio Production, Content Development, Marketing, Publishing & Printing and Copywriting.
The capstone course I took was Google Digital Marketing—which opened my eyes to how all these skills, training and experience could be used to market any business on the web using digital tools and strategies.
Similarly, Mass communication Theories and Marketing Communication courses I took in my postgraduate classes in Mass Communication deepened my understanding of communication effectively. It was worth the time and resources spent on it.
Since 2014, I have not just used these skills and competencies in my work and jobs; but I have equally used it to create over a dozen websites for bloggers, business owners and religious organizations; publish books and design book covers and layout for writers and preachers; shown writers and speakers how to package their message and share through the media.
At first, I served friends and contacts who see the work I do for myself and placed order for theirs; however, with increase in demand from different quarters for my skill set and competencies plus the depth and width of knowledge, training and experience I have acquired in the last five years I can't just serve only a few that know me and who they referred to me.
I decided to put a structure and system to enable me not just offer first class media solution to my clients, but deliver great customer experience.
That's why the company Fratee Media was registered and a team assembled to CONSISTENTLY DELIVER FIRST CLASS MEDIA SOLUTION.
We have been at it and one of the most touching comments I have gotten from those we served is from Chinenye Mbama of mbamabc.com whom I have never seen but was referred by a lady I designed a blog website for. In her words, "I must commend your ability to easily relate with your clients thereby creating a good working relationship and also your ability to offer some advice as regards the website and content which goes a long way to show your interest in the progress of the website aside just design."
Another touching comment I got from my clients is this one from the Blogger at nasalian.com, Chinasa Ugwuocha. "I didn't just want someone who could design a website but someone who could understand me. Though I knew what I wanted, communicating it to a third party was difficult. I wished someone would look into my heart and understand…lol. That was exactly what Joseph Dinwoke of Fratee Media did. He was able to see through the pieces of my scattered vision and weave it into a desirable masterpiece."
I don't want to bore you with the comments I have gotten from those that we have served with media solutions to since 2014; but reading them tells me that we could also serve you, your organization, church or business. Also reading the critic which we always requested from the clients has helped us grow in both customer care and service delivery.
We therefore want to serve you as well. With our collaboration with you, as media partner, you will get:
 Professional and mobile responsive website for your blog, business, NGO or church.
 Attention-grabbing book cover plus easy and fun to read layout design.
 Complete publishing solution(editing, design, ISBN, Printing & Delivery)
 Scripting and Producing radio advert that grabs attention and sells your brand.
 Contents for blog, websites, social media accounts, magazines, radio or TV.
 Media consulting and strategy for your organization, products/services, events and cause.
We can get started with your project at hand or the one coming up soon. Don't hesitate to call or text Fratee Media line: 0807 – 070 -1380 or email hello@frateemedia.com
When you connect with us, just state what you want and we will take it from there or if you need to speak with me, ask to speak with Joe and we will take it from there.
PS: Please don't forget to go away with this current truth about me …while I am still a biochemist (I guess I will forever be), I will be most useful to you in developing and executing first-class media solutions for you and your organization and creating contents that will inspire you to attain peak performance in your life and work.
PSS: For more about Fratee Media, our services, team and portfolio, visit frateemedia.com; you can also read my inspirational and lifestyle blog at brojid.com.
PSSS: Want us to talk directly, shoot me a mail through joseph@frateemedia.com or WhatsApp: 0810-550-4664
Sai Angima!