Should I Take a Job or Start My Business?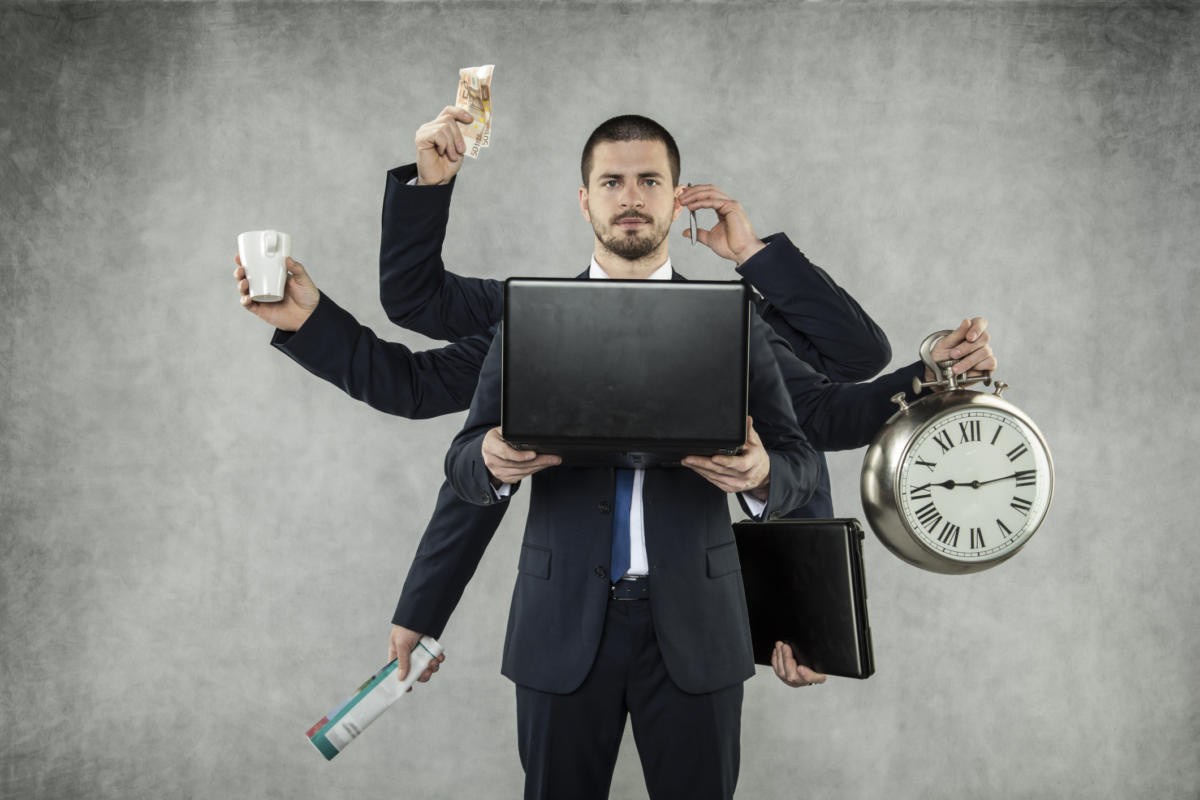 If you are at the verge of graduating from school or finishing your NYSC, you may be wondering if you should take a job or just start your own business. Also, if you have been working for someone for some time now, you may be contemplating starting your business. If you make a mistake on this decision, you may sabotage your career growth or waste your time needlessly.  On Career Exploits this week, I want to show you how to arrive at the choice that is best for you.
---
We have seen people who never worked for anybody, but built their businesses to the level where they employ multitude to work for them. At the same time, we have seen those who worked for people all their lives and bought shares in companies that made them millionaires.
These are different career paths people have followed to the top. Before you decide which path to follow, pray. Seek to know where God wants you to be and what he would have you do because he knows you more than you do. He may not speak to you audibly, but He will direct your steps. I recommend that you pray because for me and most of those that read me praying is foundational.
Beyond prayer is your need to consider your capabilities. It's not everybody that can run a business and some are not wired for the strict condition of a workplace. You don't make this decision casually, you settle down and determine whether it's for you or not. My hope is that as you read my points in this post, you will see enough information to help you determine where you will be the best fit.
Get Equipped First
If you are at that point in life where you are wondering whether to start a business or get a job, chances are that you have an interest in business and actually have a business you can start. Starting your business is a good step, but before you take it, determine if you are really capable of growing the business to a great height. Check if you need to work for someone for experience and training before taking a job. There is more to a job than an idea and funding opportunities!
You may have heard people say that 'nobody becomes a billionaire working for another person' and so, you should step out and build your business. That makes sense no doubt; however, to have a good start in anything, you need to be prepared. Most of those who made millions 'being their own boss' started with the training they got while working for another person. Sometimes the best preparation you need actually comes from working for other people before starting yours. So, even if you have money and motivation to start your business, if you lack the know-how, you will hardly record meaningful success starting your own business.
There is more to business than having capital; you need to have a business sense as well. Without it, you will waste the money and start from ground zero again. No matter how much you learn, you may still lose money, but to start a business just because you have money without learning what it takes to run the business and manage your team will make you suffer severe financial haemorrhage. So, whatever business you want to start, pay attention to knowledge first. You will fare better when you fly on requisite knowledge!
I have heard people say, "You don't need the technical skills; just hire people to run your business and you can go and sleep." That's HALF truth! When you hire people to run your business, you need to manage them, provide leadership and formulate policy for the growth. You may not be deep into the technical part of your business, but you should know the basics to be able to get the best from your staff. So, when you want to just hire people and push money into your business, be sure you have what it takes to lead those you have hired to a profitable business goal; otherwise, your bad choices, thoughtless reactions and poor leadership will run the company down.
Can You Pay Salaries?
You may have seen your boss makes lots of money from you while paying you only a little fraction of it and so you think you should just start your own. That's not a terrible motivation; but know that when you start your own business, you have a duty to raise make enough money to pay salary to at least yourself. To do that no be beans. You must know the core of your business, have the capacity to set a goal for yourself, work with zero supervision and self-motivate yourself to achieve results. That's what people who run businesses do and if you can't do that, you don't have any business starting YOUR business!
Now, I understand that it's not all the time you have the opportunity to get a job to work and learn in preparation for starting your business; so, don't cross your leg and wait until the job comes. Get started with your business first. It doesn't have to be big or run from an office; you can work from home or use a shared office.
Just have an online presence so that when people want to know more about you and contact you, they can easily access your details. Just get started, no matter how small. You don't necessarily need an office to run your business; skills, business sense and possibly a shared-office will suffice at that early phase. The experiences you gain and the lessons gleaned from them will prove useful when you eventually get a job or expand your business.
If you want to start your own business because you don't want to be under anybody's control. That's cool; but know that when you become your boss, your clients will control you!  But what should even be cooler is that you have the discipline to control yourself to do the work you are supposed to do, EVEN WHEN YOU DON'T FELL LIKE. If you can't do this, jejely go and get a job or you will hunger will perforate your intestine!
However, if you want to start your business because you want to chart a new course which your employer is not willing to follow or serve a market which no company is serving, that's a good move. In that case, be sure that you understand your industry and business well enough to be able to initiate, implement and profit from your innovation before everybody adopts it.
Don't forget that your employer will equally be your competitor in some sense, so be sure that you have something new you will offer the market that will make you stand out. Don't allow the me-too mindset to motivate you into starting your business. Be sure you have a mission like the founders of Whatsapp, who left Yahoo to create a messaging platform that doesn't interrupt people with ads the way Yahoo does.
In the same vein, there are people who just can't fit into the typical 9-5 job. They find it hard to do a routine job. They want to be given a goal and not controlled to achieve it. They have a mind of their own. They think outside the box. They always seem to have a better way of doing most things. Such people are the best fit to start their own business. But then, that's not enough, they need training and disciple to excel. Getting business education in a school is good, but getting that education in a real environment is even better.
Having a business idea is a good signal to start your business; however, no matter how good the ideas you have are and the drive for business success you have, if up are broke and don't have someone to loan you start-up capital, please get a job. Take the job full time and be acquiring knowledge for your business by the side. You can even be running your business in your spare time. But you need that job to eat so that your brain will still be together. If you are hungry, you can't move an inch and you can even sell your birthright (business idea) to investors.
Every business has a gestation period; businesses don't become profitable overnight! In fact, the more you have to invest in a business the longer it may take to become profitable. You don't want to kill your business by forcing profits before time. So, if you choose to start your own business, you need to factor that into your plan. How do you survive before your business becomes profitable? You need to answer that question and the answer can be found in taking a side job for a steady flow of income or going hard on your business to ensure that the gestation period doesn't last longer than normal! Please don't start your business blindly, count the cost before you make the first move!
When you finally start your business, please understand that you have to run your business profitably. Set your mind on growth. Forget CEO title, the title no fit buy ordinary akara. Keep your mind on building a brand and ensure that at least 98% of those who do business with you will come back and even bring their friends. Regular education will be equally important to you. Read blogs, listen to podcasts, join business communities, buy courses to learn better ways of doing your business and managing your team.
No matter how much you start making, don't stop working to make even more. If you understand that every resource God gives us is for assignment, you will KNOW that no amount of money is too much.  If you can't serve all your clients alone, hire people to join you. When your office can serve your clients, open another one. Just don't stop growing until you die! Don't forget that there is God o. So, run your business in a manner that people will not have valid reasons to say bad prayers for you that God will answer.
Now, this post is getting longer than I expected. what I have succeeded in showing today is how to determine if starting a business is for you and succeed at if you choose to start your business. Next week, I will share with you how to know if taking a job is the best for you.
---
You can read more of this kind of post on our Career Exploits, every Tuesday. For quick tips we share with youths every Monday, follow us on Facebook, Twitter, Instagram, and Linkedin @BrojidWorld