Investing Your Youth for a Great Future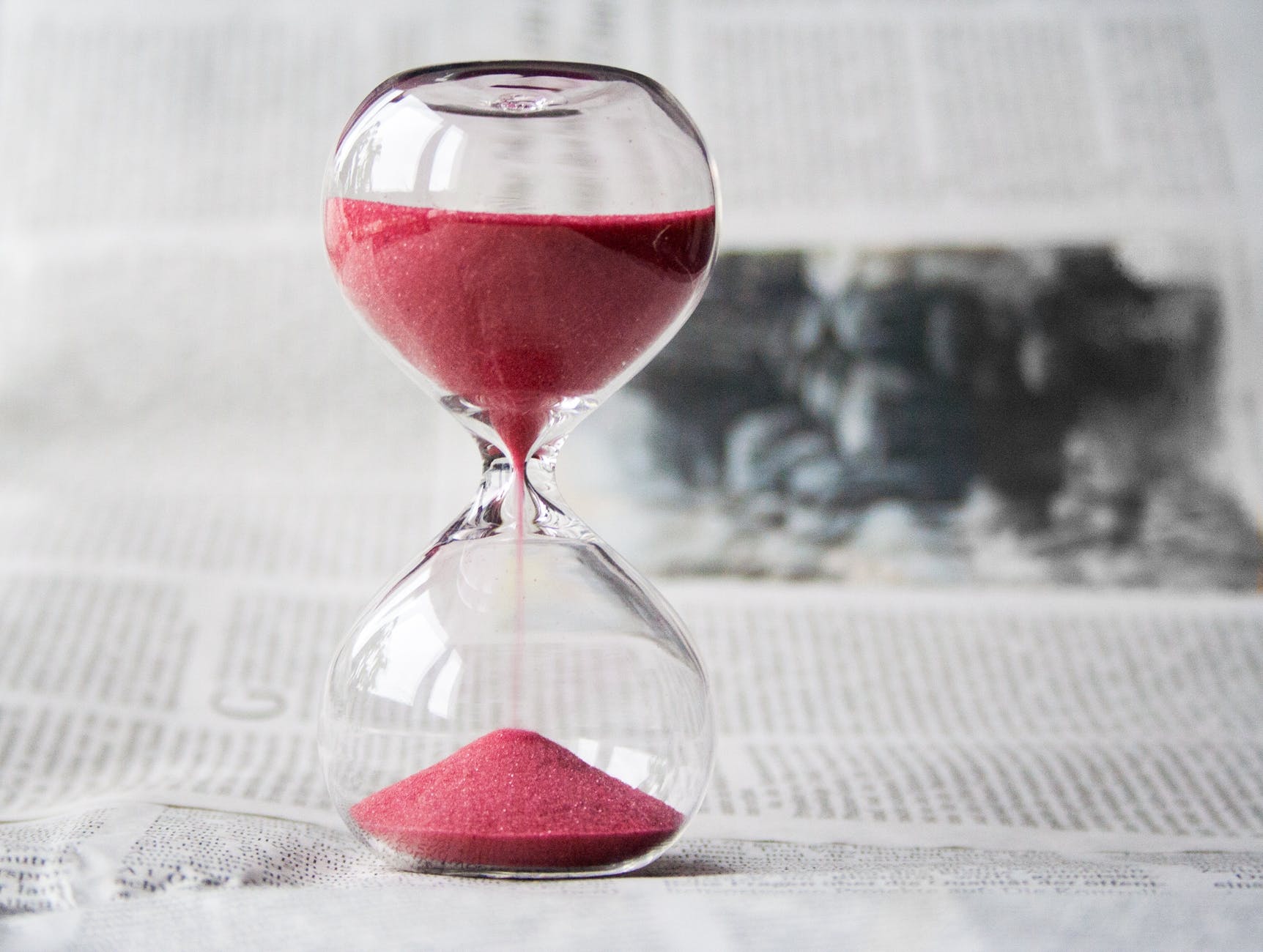 As a youth, it's the way you live your life today that determines how you turn out in future. That's what you see adults enjoying or suffering now is largely a result of how they spent their youth. On Youth Cruise this week, I want to show you how to invest your time in building your future instead of wasting it away by your daily lifestyle and habits.
---
Seed and Harvest Time
As a youth, what you do with your time now determines where you will end tomorrow. Life is designed to operate based on seed-and-harvest principle. Your actions and inactions today constitutes the seeds for your future.
We all may not have the privilege of having wealthy parents or getting certain exposure early enough, but we all have an equal amount of time every day to sow the right seeds for our future. What makes the difference in your life is how you invest your own allocation of 24 hours daily.
Many people from wealthy backgrounds became poor after some years; simply because they squandered their time instead of investing it where it will yield maximum result and many from poor homes created a better future for themselves and their children by the manner they lived their lives.
Many youths waste their time because they don't see it as an investment into their future. They wake up daily without the consciousness that a new day is their chance to take steps that will create a better future.
They go to bed without realizing that if they haven't used their time gainfully, they have wasted another chance to create a better future for themselves and their offspring.
If you really want to make the most of your life, from today, I implore you to go about your day with the consciousness that it's a resource you have been given to create a better future for yourself and the generations after you.
Key to Investing Your Time
The foundation for making the most of your time is to recognize that when it's gone, it can't be recovered. The key to investing it is recognizing that investment of your time entails spending it on what will yield maximum result.
When you spend our time with this consciousness, you will clearly see how certain hangouts are an utter waste of your time and be should cut off. As a matter of fact, some association will die a natural death!
The way you use your time today is a pointer to where you will end up in your future. There is no gamble about it. The one who dwells on frivolities will reap the fruit of her actions. The same applies to the one that spends his time judiciously and wisely.
You can't spend a good chunk of your day on entertainment and expect to be as intellectually robust as one who engages his brain regularly with knowledge and intelligent conversations.
You can't spend your time scrolling up and down social media feed and expect to be as good as the one that invests quality time sharpening her skills and feeding on relevant up to date knowledge. It's what you invest in your day that you reap tomorrow. No magic about it!
You Grow on Your Preoccupation
It's what you spend most of your time on that you grow in. So, define what really matters to you now as a young person and immerse your life into it. You can't misplace your priority and still make the most of your time.
There is time to relax your brain and rest from your day's work and for me in recent times, my best form of relaxation is watching movies or sleeping. But if I use the time for my work and skill sharping on it, that's foolishness.
The problem many of us have is that we spend 75% of our time on frivolities and only 25% on the core. The result is that instead of engaging in intelligent conversation, you mumble a string of incoherent sentences or start screaming 'Mad ooo'.
Unless your work directly involves the use of social media, if you spend more time on it than you spend on work, learning or sharping a skill, you are wasting your future! You are your 'village people'!
Don't tell me that you can't help but be obsessed with your phone and social media. There is no obsession without a cure. Whenever I feel that obsession to any social media, I just delete it until I have good reason to believe that I have been cured.
Once, when the distraction became too much, I deleted my WhatsApp app and routed my clients to communicate with me via voice call or email. The same with Facebook. For many months, I only check my Facebook with my laptop which happened rarely.
Don't Waste Your Life on Movies
Many young people waste useful time they should spend on developing themselves on movies. I'm not against seeing movies, I just don't know why it should occupy a high position in your priority.
I started watching movies regularly in 2018 because that was the first time I found myself where I have unlimited access to electric power. From 8 am when to enter Bayero University, Kano, Library, I have power till 9.45pm when the library shuts down save for two hours.
One day, I was very tired from sitting down for over 8 hours and but didn't want to go home and decided to see a movie to relax. That's how I started seeing movies regularly as a means of relaxation. I see movies about 40 minutes daily. Over time, I stared multitasking on movie seeing.
It will surprise you to know that it's the time I watch movies that I actually do most of my designs. Yes, I do both of them at the same time. The reason is that I watch movies ONLY with my laptop and it is Windows 10. So, when I start watching movies, I don't know how to just sit down and be starring on my screen.
So, I minimize it and launch my graphic design software. I listen to the dialogue with my earphone and look when I want the visual. Sounds crazy right? That's how I roll and I am perfectly Ok with that.
I didn't say that so you can combine seeing movies with other things. What I look out for in a movie is different from what many people look out for. I don't care about every scene; just want to follow the storyline and pay attention to certain characters I want to understudy. That's why it works for me.
By All Means Multitask!
My point is that when you feel you are constrained, multitask. Always think of how you can combine one task with another. You can wash clothes and listen to a podcast, sermon or an insightful programme on radio.
I use the time between standing at the bus stop in the morning and getting to work to read a page of my Harvard Business Review. On my way back, I start writing posts for my social media which are all part of my daily responsibility and routine.
Other times, I listen to messages. Since I don't need to be mentally engaged to post an article on a blog or manage social media account for clients, it's while I listen to political analysis programme on radio in the morning that I post articles on blogs, websites and social media accounts we manage.
Don't sleep Your Life Away
The number of hours you devout to sleep says a lot about your priority and how you are investing your time today. Sleep is important and has its vital place in our health and longevity.
I consider it so important that aside from going to Church on Sunday, I hardly allow myself do another thing apart from sleeping. When I get tired of sleeping, I eat, come back to the bed and lie down to continue sleeping. When sleep decides not to come, I still remain on the bed to read.
I made that choice because from Monday to Saturday, I am up between 5.00 am and 6.30 and I go to bed between 10pm and 1am. So, while sleep is important for your productivity, if you sleep more than is needed for rest, you waste the time you should have invested into your future.
Sleep is an integral part of our lives. It's needed for your sound health and productivity. You can't be at your best when you have denied yourself sleep for a long time. So, you need sleep to have adequate rest for peak productivity.
However, the moment you indulge in sleep beyond the length necessary for rest, it's called excessive sleep.
Excessive sleep is one reason many youths fail in their exam, go to work late and waste the opportunities of their age. So, if you really want to invest your time into your future, deal with excessive sleep.
You may have heard people calculate how many years of your life you would have slept away if you sleep 6 hours daily and how it's better to do four or five hours.
They even give example of people like Dangote, Oyedepo and some powerful people as role models we should emulate and sleepless as if it's sleeping less that is the secret of their success.
I don't agree with that practice simply because aside from the fact that our body systems differ, I don't believe that sleeping less is PRIMARILY the secret of their success. So, I sleep enough to rest adequately for peak productivity.
Brojid, how do I know that I have had enough rest from sleep?
I really don't know. But for me, how I know that I have had enough sleep is that the moment it's time, it will be as if someone tapped me and I will be wide awake. The real proof is that I don't have headache & feeling tired when I have slept enough. In fact, I feel refreshed.
As usual, as I go to bed, I have tasks lined up for the day and that's what gets me on my feet as soon as my eyes open. So, if you get enough sleep but still lie down turning up and down in bed, chances are that you don't have any serious drive for your life.
Think about what happens when you haven't covered a course for an exam you have the next day or have am important event the next day. That's what happens when you have a drive in life.
So, now that go are young, please invest your time developing capacity, so you won't be a burden to your relations and make life miserable for your children.
Whether you utilise your time or not, this year will still come to an end and you will be a year older! You will be getting closer the position where responsibility will be thrust on you.
The question you should be asking yourself is if you will be a one year more skilful, intelligent and smarter or just have a numerically increase in age without being a better person. Stop wasting your time on frivolities; start trading your time.
Redeeming Your Wasted Years
When you see seemly small children do things you can't, it's not necessarily because they are better than you. They were simply privileged to have someone guide them in the use of their time so well that they started investing their time early.
As a result, they speak better English. They know things more than you. They seem smarter than you. I don't know how old you are now but I don't want you to sit down mourning your wasted years; instead start investing the time you have today.
Let the pain of your wasted years drive you to double up your efforts!
If, as an example, you are at home without job or waiting for admission. If you watch Africa Magic of Telemudo for the next one year, you will only see minor improvements in your life, if at all there is any.
However, if you spend 1 hour daily on YouTube learning how to make bead, design graphics or sew clothes, in less than three months, you will be so good that you can make money from it. If you spend 5 hours daily in a Tailor's shop, you would have learnt a least how to pedal machine. Invest your time; stop wasting it!
If you are a student, lectures end by 4pm aside occasional fixed lectures. What happens to your time afterwards? There are people that combine business with their education because they are self-sponsored. Thank God you are sponsored by your parents; but what do you with your time?
The same time others use for their hustle, why not go to town and spend time with a mechanic for the practical aspect of your Mech Eng? What will it cost you to freelance for a newspaper to sharpen your skills? Time wasted is NEVER regained, invest every bit you have today.
Make Your Time Waste Tight
Don't allow any time you have to get wasted. Carry a book to read to beat time wasters. Always have books in your phone for toilet time, standing on a queue, waiting for African-time people and sitting inside a bus.
If you are a sales girl don't go gossiping or giggling to social media comedy all day when traffic drops in your shop. Have a magazine to read or blank paper to think and strategize. When I can't read or write, I listen to preaching or marketing communication podcasts.
You are too old to be wasting your time! If your small success in comparison to your mates is making you indolent, you are very small-minded! Wake up!
This is getting longer than I had expected. So, let me end with my story.
My Tale of Extra Years in School
Nothing makes me as much money today as much as web design. I didn't set out to learn it. I learnt it while I waited to graduate from the Biochemistry Department. Instead of four years, I did my own biochemistry for six years.
Brojid, how manage? A whole you?
Not a whole me. Just half of me. Lol.
Well, it's long story for another day. But within those two years, I learnt website design, got trained and certified as a Radio Producer and started working in a Radio station.
I don't know if it's Gods design or not, all I know is that it was the season where I developed capacity for MOST of what I do today. You can waste or invest your time, the choice is yours!
When I went for NYSC, I started in town and completed it in a village.
Wetin happen?
You will read the full story in my memoir. But when I got to the village, I realized that I have so much free time to do as I please. So, while some others travelled to town and gathered to gist, I spent my time studying, writing and doing my media business. I got content development a job that paid me 35k monthly aside Federal and State government allowee.
It was that season that I sharpened my typing speed. The book, Choose Your Husband and about my three of books were written then.
You can waste or invest your time; the choice is YOURS! You have one life to live, please invest your youth so that you and your children won't become a burden on your relations. It's easier to invest for your mid age than to redeem a wasted youth at old age!
Have a question? Ask in the comment section. If you got value from it, I go like hear from you biko.
---
You can read more of this kind of post on our Youth Cruise Magazine, every Monday. For quick tips we share with youths every Monday, follow us on Facebook, Twitter, Instagram, and Linkedin @BrojidWorld