[INTERVIEW] "I NEVER HAD AMBITION" ~PROF. DAMIAN OPATA, HOD ENGLISH DEPARTMENT, UNN
The name, Professor Damian Opata rings a bell in the world of academia and students because of his many achievements, publications and books like Ekwensu and Ajija. No doubt he is an academic with a difference – numerous publications to his credit in local and international journals, positive impact on his students.
Brojid.com Editor, Joseph Dinwoke, sat with him to know this enigma better. On this week's edition of Campus People, Damian Opata, a professor of University and Head of Department English and Literary Studies, traces his academic trajectory, shares enlightening anecdotes on how he handled difficult lecturers as an undergraduate and found his wife and practical tips for students.
Sit back and enjoy our conversation.
---
Thanks for joining us on Brojid.com Career People. Prof let's get to know you.
My name is Damian Opata, currently the Head, Department of English and Literary Studies, University of Nigeria, Nsukka.
Tell us about your growing up. What was it like?
Well, growing up experience was exciting as a child in the rural village of Umuoda  Lejja. We did what small children did – we wrestled. We went hunting for wild animals during hammarten when the bushes are set on fire we enjoyed them. We played hide and seek. It was quite exciting. The place I was going to school was about 5KM from my house.
Let's get into your educational background?
At a stage, I left home and went to live with my brother, Hon Opata. He was a primary school teacher and was moving from one station to another. In standard five at St James Primary School, Aku, I took entrance to St. Theresa's collage Nsukka then luckily I was successful. That's one of the days in my life I don't want to forget.
The reason is that we were eight from St James Primary School, Aku that wrote entrance exam to St. Theresa's collage and I was the only person in standard five. One person out of the seven from standard six succeeded. Now, Engineer Mellitus Manu.
You grew up in a village and were a nomadic student, yet you skipped a class. What inspired you to skip a class and even excel in it?
I don't know whether I can say I took a bold step. The entrance exam which I sat for was because my brother said that I should take entrance exams to St. Theresa's collage. I didn't just decide to take the entrance. It was his idea. He also decided that I should come to the university from class five. It's not as if I was courageous and adventurous. We were the first set that were allowed to take exam for University from class five.
From skipping classes and still doing well in your news class, it's easy for one to conclude that you have special intelligence?
Can I claim to have special intelligence when I repeated class five at St. Theresa's collage? I wouldn't call it special intelligence. Intelligent in primary school? Maybe, I was. In secondary school; that's a different thing because I spent my time plying to the extent that if you get my report, it always says, intelligent but spends his time playing. That was very constant in my report.
At what point did you decide that you want to be successful and start pursing it?
I never had such plan. I never had ambition. I just followed life. Many of my decision were taken for me.
I never had such plan. I never had ambition. I just followed life. Many of my decision were taken for me.
Tell me about the major decisions that have shaped your life.
One is my decision to write on Igbo thoughts ways – what I call archival writings. My books like Ajija, Ekwensu, Ariri so that we can document some Igbo concepts so that in future, many young people will at least know that such things existed and can now go to  investigate on it if they are interested. But I took that decision after becoming a professor. Now, I hardly write for literature or anything in my discipline.
Another is some kind of tiredness with the system and trying to branch out into public life.
Apart from these, there is no clear purpose I had from the beginning. Where people tell you that they have clear purpose form the beginning; it doesn't apply to me at all!
At workplace like this(Campus), there are times people tell lies about their subordinates to keep them from getting promoted. How do you handle such a situation?
What I always advise young people here to do is to make sure they have the knowledge. Make sure you write. Make sure you place yourself in the position of strength and independence. That will enable you to be on their own instead of slaving from one lecturer to the other kneeling down, belonging to cliques and sycophancy.
The only clique  you can belong to is for you to fortify your publications. Once you have some publications, they may delay you but they can't stop you from going where you are going to. You should have a very stable mind; a mind of your own.
Because even in my third year, when I was the director of a play group, we had a course called Advanced Play Production. We were divided into four and I headed one of the groups.  I had people who were not very committed so I used to go from one hostel to another anytime we had rehearsals. So one night I refused to go round. When we were at the rehearsals at the art theater there our lecturer then, Mr Kalu Uka, asked, 'Damian, where are the members of your group?' I said I don't know.  'Did you go to look for them?' I said no. He bagged the table said to me, 'You are stupid!' I was taken aback. I shouted 'I am not stupid!' and the man said, 'You are dam very stupid' I wanted to engage him again and a Rev Sister Cecilia Eze held my hand and said, 'You have made your point' and the man was teaching me four courses. Some of my classmates believe I was going to fail his courses and I told them to tell him that there is nothing he can do.
I read all his notes, all his texts, all his critical works and wait for to see him fail me. I made excellent result in his courses even though that affected my others course because I got Bs and Cs in them.  I stopped greeting him; we just walk past each other until I came back to the university as a junior fellow in the department.
But I tell people, you can only do that when you are sure of yourself. Fortify yourself. That's the most important clique you can have against those working against your progress in this system.
Let's move away from the academic system. What is your prescription for tackling this kind of situation in a real world like a typical workplace.
You must be well prepared for your job. The second on is to know the rules and regulations in your establishment. Know the vision; know the objectives. Know your job thoroughly and do your job thoroughly. If there is anything, say your mind. If they remove you, God has not removed you from the surface of the earth. They may maltreat you; punish you but they don't have control over your destiny. It's better to stand defending that destiny than rumbling on the floor to get your aspirations promoted because it reduces you. People know how to reduce others and you have to learn how not to allow people reduce you by doing your job well. If you don't have good a certificate and got job through bribery and favoritism you will be trying to please the Oga because you don't know what you are doing.
Even in the university, read your courses well. Even when we write books, you don't have to quote us or agree with us. We just have opinions.
The problem is that students don't read. If you read widely, that's when you can engage your teacher in a discourse.
Away from academic and career; how did you meet your wife?
All I know is that I wanted to marry early but it didn't work out.
As early as…
33 years
I had someone I even trained here on campus and she went the charismatic way so we went our separate ways.
There was on girl who has heard so  much about me and came to my office to know me in person. She used to come to my office and we chat and eat banana and groundnut. One day she said, 'Sir, I learnt  that you are not married?' I said yes. 'Why?' 'Because I have not seen anybody to marry.' I told her.
She mentioned about five girls I know and I told her that I am not interested. She mentioned my wife's name and said she will bring to my office since I don't know her. The following day she brought her to  my office and we went out to  Njikedka in Odenigbo just to have drinks. The following day, she rushed back and said, 'How do you like her.' I said, 'Well she is open.' Before I could say anything she added, and she likes you. So that's how we got married.
(General Laughter)
What do you like most about her?
The best thing about her is that she easily gets angry. When she gets angry she can scold you and all that. But the rate at which she gets angry is lower than the rate she gets happy.  You may think she is still angry with you but she has forgotten about the offence. She doesn't bear grudges. But on the spur of the moment she can tell you to go the hell; next minutes she has forgotten. Of course she is dedicated. Once she believes in something she pursues it.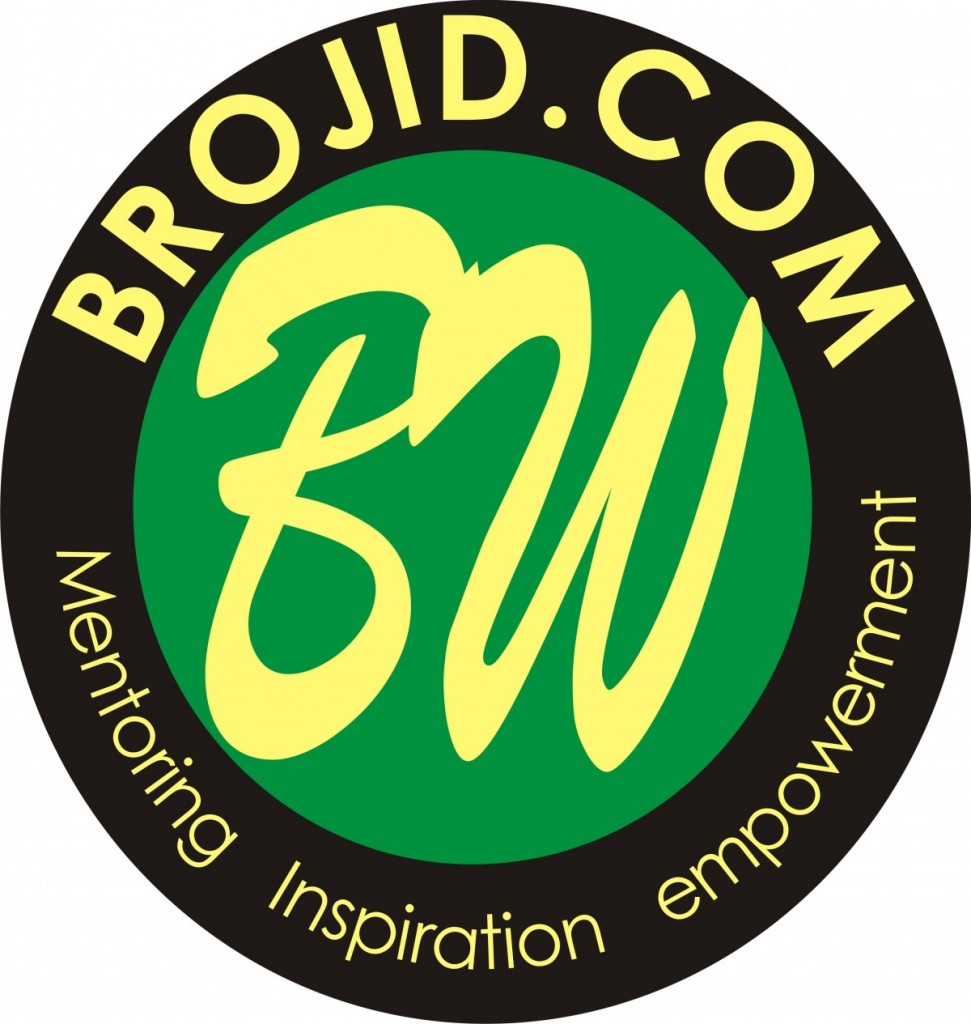 Editor's Note: Your questions, comments, corrections and commendations are welcome. Kindly, scroll down to see the comment box and drop yours. We will love to hear from you.
---
You can now connect with us on social media:
Facebook: Brojid World I Twitter: Brojid World I WhatsApp: 0810 550 4664.