CLEMENT MUDIAGA ENAJEMO: GRASS TO GRACE STORY OF OUTSTANDING FASHION DESIGNER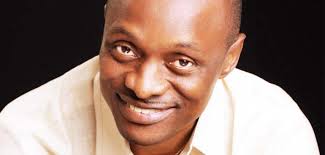 When he started building the Mudi brand, he met with myriad of challenges but he surmounted them to build an international brand, Mudi Africa. On The Mentor today, JOSEPH DINWOKE x-rays how he overcame his challenges and the secrets of success.
At the end of his secondary school, Clement Mudiaga Enajemo, CEO Mudi Africa, left Uheli, Delta State, for Lagos with a plan to continue his education. But on getting to Lagos, in 1990, he got job  at Benex Industries and worked there until he was retrenched after two years.
Mr Mudiaga was jobless; yet he has abilities that can change his status. He is fashion savvy. "Then, most of my friends when they want to buy clothes, they seek my opinion. I go to boutiques and pick for them. I have this ability to dress well and to create; I see these capacities as blessings of God." He recalls.
To survive his phase of being retrenched, he lived on goodwill until he realised that he can put his innate abilities to use and add value to lives while making a living. So, he resolved to take the path of fashion design but he knew he was not proficient in tailoring; so he want to an established tailor where he took nine months training on tailoring.
He was endowed with the ability to design good clothes and armed with the skill to translate his design into tangible substance; but he was limited in financial resources needed to translate his abilities into cash. In his search for capital to start, he went to an elderly friend of his shared his dream and requested for support in the form of loan from him. But the man gave him a shock – discouragement. "He said, "Mudi, forget this work, it would not pay you." He told me that he would link me to his friends that bring in readymade clothes that I can be selling from office to office and make more money. He mentioned many designers whose businesses have folded up and insisted that my aspira­tion would definitely get me nowhere. That made me weep."
Despite the discouragement, He picked himself up and pursed his dream doggedly.  "I started by going from office to office, sharing complimentary cards. I Met my friends that I knew way back in Delta State then, I get orders for one shirt, two trousers just like that, like that, like that (emphasis his,) this continued in 1993, '94, '95, '96, in 1997 I got my first shop, a one room size shop."
Mudi started building his business from that one shop and increased his clientele by employing and diverse marketing strategies. From the word of mouth publicity by his over satisfied clients, he went further took a taxing step to push his brand before Nigerian community. "I also did lots of advert. You know at a time I was costuming Jumobi Adegbesan now Mofe –Damijo when she was the anchor of Lunch Break on AIT. I gave her different tops everyday for six months. I will design five Ankara for that week, enter molue bus to Alagbado where AIT is located. I will come back and start thinking of what to do for the following week. I did it for six months. It was tedious but I can say that gave me a breakthrough because people started knowing the name Mudi, just like that."
While he was struggling to survive and made head way in his business, he made between N50 to N100 profit per wear; yet some of his clients owed him. This made him trek some distance to his house leaving him exhausted on getting home.
It was at that point of frustration that his roommate suggested a short cut to wealth for him. He recounts his encounter with his roommate, "I had a friend that shared my room with me, who was into yahoo-yahoo (cyber fraud). He was preparing scam letters to send to his in­ternational contacts via email, when I came in lamenting how terrible my day has been. He looked at me and asked, "Mudi, this work wey you dey do, when you go buy car with this work?"
Mudi never gave a damn to the tempting temptation from his roommate but continued his business waiting for the day, God will bless his efforts.
With a culture of discipline, diligent, consistency, delayed gratification, and strict saving, which he learnt from Fola Agidiagaba, he started rising and expanding his business.
He gave insight into his saving culture: "I took that advice and started making daily contributions. I was in­troduced to one that comes around to collect daily contributions from petty traders. I joined and started contributing N50 per day. At the end of the month he brought N1, 500. I was impressed but I knew I could do better. So, I moved to contributing N100 per day. At the end of the month, he brought N3, 000. Then I moved up to N200, then N300, and at the end he brought N9000. I was at that level for three months before I then moved up again to N500. Unlike now where you have banks all over, then the closest bank was Afri-Bank which was located in Ketu. So, when the man came at the end of the month with my sav­ings, I would take out the salary of my sales boy, which was N3000. I would then take molue to Ketu, deposit the remaining money in the bank. Also, because I was still saving, I left my withdrawal booklet with RMD and instructed him never to release it to either me or anybody for the mean time. Later again, I moved up to saving N700 per day. Then at a point, I checked my ac­counts and found that I had saved N272, 000. So, from 1998 to 2001, I was able to save without making any withdrawal. A friend promised to assist me to get a car that would aid my delivery. I then went to withdraw N250, 000. After buying the car, I continued the contribution with N1000 every day."
Mr Clement has built Mudi brand to an international level with branches across Africa like Accra, Darkar, Nairobi and Johannesburg. Many celebrities across African patronizes MUDI brand. Some of them include: Former President of Ghana – John Kuffour, international music stars such as Salif Keita, Youssou N'dour, celebrated footballer – Mikel Obi, movie icons- Richard Mofe-Damijo, Fred Amata, Basorge Tariah Jnr, TV anchor- Frank Edoho.
From his experiences, he gives three key words that can enable any youth excel in life, "I tell the youths that come to me for advice to go find their passion, because it's key to success. They should have the drive to show­case their passion and take it to another level. Drive makes you to keep working."
He goes ahead, "Another is discipline. No matter how suc­cessful you are, you must be disciplined. Dis­cipline influences your way of life generally. I live a strictly regulated lifestyle because of the discipline I have imbibed over the years. I'm always at my shop latest 7am, I don't go to clubs very much although I'm not opposed to partying. I remember an incident when I came to work few minutes after 8 o'clock af­ter going to visit an uncle. When I finally ar­rived at the shop, an elderly neighbour called me aside and queried why I came late. It was there I realised that people keep tabs on our activities."
Quotes Credit: The Sun, Segun Banjo